Online Marketing-Importance of Customer Service!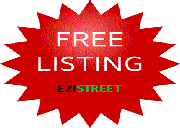 ---
Customers remember bad experiences! It is important for a business to make its customers feel valued, if it is to maintain its consumer base and to expand. In order to provide quality service, several factors need to be focussed on:
–know your customers! If you learn all you can about who your buyers are, and what they are looking for, then the goods and services that you provide can be moulded to best suit this target customer base. The personal service you offer will therefore be valued!
–provide prompt, exceptional service. Queries and complaints need to be dealt with quickly, which then gives customers a sense of being thought of as important to the company. A fast resolution to their concerns may well translate into repeat business!
Courtesy is also important; staff should never be rude or curt, but rather be understanding and aim to resolve customer complaints, no matter how unreasonable!
Further, always ensure that any service promises are honoured, or if they cannot be met, to then offer compensation and an apology.
Live chat facilities, automated order tracking, and phone support services, are some of the options available to further provide exceptional service!
–know your products! It may seem obvious, but customers look to you to solve their problems. Their confidence and trust in your business is encouraged through the knowledge conveyed to them by you and your staff.
–online should be easy. Your website needs to be clear, and easy to use. Ask for feedback to ensure customers are happy with the ease of use. The site should allow them to find what they want, offer full descriptions of the products offered, and provide a convenient online ordering system. A FAQ page reduces the number of emails that need to be dealt with manually, though clear contact information should be given to increase user confidence.
Essentially, what you value or reject in a buying experience is what you need to build into your site.
Care about your customers and they will keep coming back!
---
---
Leave a Review
You must be logged in to post a comment.