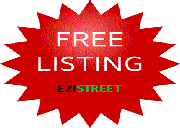 ---
Residential – We manufacture steel security doors , aluminium diamond doors , SupaScreen security doors . Our Amplimesh SupaScreen doors and grilles are a revolutionary patented innovation in home security.
Commercial – We provide the same services as residential but on a much grander scale. We customise and manufacture to suit any application required. For example we've secured wine cellars to keep the precious Grange under wraps, we have secured bottle shops, jeweller stores and computer stores. We have even installed customised security on a variety of yachts.
Industrial – Our services mainly include lock out fencing and providing barrier screens to just about anywhere and any type of application. You can combine our security products with electronic access sytems such as lockable key-codes, smart-cards or even finger-printing systems.

---
Website
---
Leave a Review
You must be logged in to post a comment.