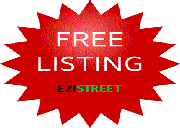 ---
Only the best and highest quality materials are used to make furniture as it believes that "quality furniture is always in need" which KENN Office Furniture has become known for.
KENN Office Furniture provided exceptional products, irresistible value and service that highly prioritize customers. It supplies a full range of standard and custom made products which suit individual customers or projects. Its selection includes New and Used Office Furniture, Reception Counters, Marble Counters, Boardroom Tables, Desks, Workstations, Systems Furniture, Storages, Filing Systems, Partitions, Desk Screens, Chairs and other Accessories in wide ranges of colours and styles.

---
Website
---
Leave a Review
You must be logged in to post a comment.