Footlogics Australia Pty Ltd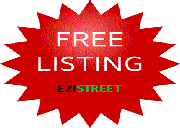 ---
We are 100% Australian-owned, offer great customer service combined with fast delivery, our insoles are available in 200 pharmacies Australia wide. We also sell to podiatrists, physiotherapists and chiropractors.
We were originally founded back in 2006 with the aim of helping people improve their quality of life by reducing and/or eliminating foot pain. We produce orthotics for general use, plantar fasciitis, high heel shoes, sports and running shoes and even specifically made for children so check out our range online at Footlogics Australia for special offers.
Footlogics is proudly exported to Canada, Europe, Singapore, South Africa, South Korea and even Thailand.
Make sure you check out Footlogics online to place your order. Don't put up with aching legs, shin splints, knee pain and lower back pain any more. We even offer special terms such as 90 day money back guarantees and free shipping offers but check the website for terms and conditions and more information on availability. Quick, fast and easy now you can purchase your orthotic insoles at Footlogics Australia.

---
Website
---
Leave a Review
You must be logged in to post a comment.