How is bond cleaning different from regular cleaning?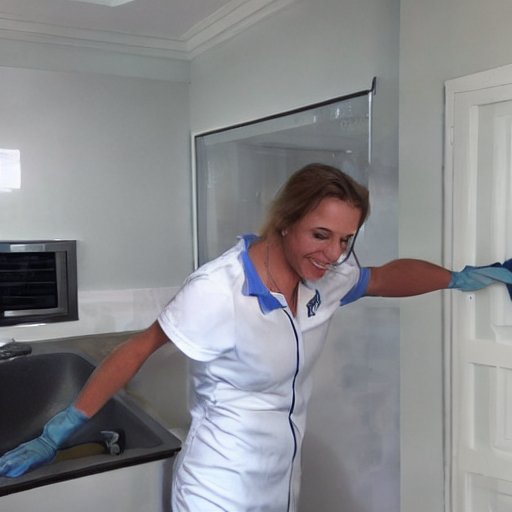 When you live or use a rented property, it comes with a lot of responsibility, other than just paying rent. When you leave the property, you need to give it back to the landowner in the same condition you received. Bond Cleaning is the cleaning done when you leave, move out of your house, or go to your rented property. This type of cleaning is different from regular cleaning and should not be misinterpreted. You need to clean the property very roughly to get your bond money back; if you fail to do so, the landowner has a legal right to keep your money.
Things included in bond cleaning:
Windows: Windows from inside and outside should be thoroughly be cleaned in bond cleaning
Carpets: All carpets should be cleaned and steamed
Cupboards: Cupboards from inside and out should be cleaned and wiped
Garden: Garden should be neat, tidy and well-groomed
Swimming pool: Cleaning the pool tiles
Walls: All walls should be cleaned and made stain-free
Curtains: All the blinds and curtains should be dry cleaned
Pest Control: Removal of all the insects and pests from the house is pest control
Vacuum and mopping: Regular vacuum and mopping is a part of bond cleaning too
All surfaces: No surfaces should have any stains
Skirting Boards: you should clean skirting boards before leaving the house.
Kitchen: cleaning of all the cupboards in the kitchen and all the appliances
Washroom: Cleaning of sink, toilets and tile and removal of all the stains from the restroom.
Why do you need professionals or experts when it comes to bond cleaning :
The professionals should do bond cleaning because they can withhold the money if they are unsatisfied with the property's cleanliness. So a person should avoid getting into all this chaos because there are many other things to take care of while youing out.
So here are some reasons why you should opt for professional cleaning services in the case of bond cleaning:
Money: Money is the main reason. If you think you can save money by not opting for professional cleaning services, they are wrong as giving satisfactory cleanliness is very tough, and bec can lose your bond money.
Saving Time: Hiring professionals or bond cleaners keep your money and saves a lot of time. Best companies make sure that they clean and sterilize the house as soon as possible in the shortest period possible.
Precise Tools: As we have discussed earlier that bond cleaning is an extensive cleaning process, so it requires a lot of tools that are not available generally at home, so opting for professional services brings their devices which is very helpful in the cleaning process
Experts: It is about the tools and professionals trained and skilled enough to carry out such cleaning services and work. They have all the technical and practical requirements necessary for bond cleaning.
Methodical Cleaning: When you hire professional cleaning services, they have a very organized procedure of cleaning, which is they have a checklist of all the places that need to be cleaned in that process.
Never forget to check the authenticity of the professional cleaning experts you hire to get the best result. Choosing the best cleaning service company will help you release your tension in the cleaning aspect of moving out.
Regular Cleaning :
Typical day cleaning like vacuuming, mopping or sweeping on floors and cleaning all the surfaces to remove stains is a part of regular cleaning. Dusting and cleaning of shelves are also included in everyday cleaning. The cleaning is done periodically at regular intervals, known as the standard or routine cleaning. Regular cleaning is generally done by ordinary people living in the house. However, occasionally you can hire professionals to have regular deep cleaning. Although both are thees of cleaning, they are very different.
The main differences between routine cleaning or regular cleaning and bond cleaning are :
Cleaning of areas that are not cleaned regularly: TheOur house has many spots that are not cleaned regularly or are cleaned on special occasions; all these areas are included in bond cleaning. Example: Curtains, sanitization and many more things
Oven Cleaning: Oven is probably the most used kitchen appliance after the refrigerator, it has food splintered and grease stains on it, and it is seldomly cleaned. But in bond cleaning, it is compulsory to clean the oven before leaving the house.
Carpet Cleaning: One of the significant parts of bond cleaning is cleaning the carpets, for which you have to opt for professional cleaners. Cleaning Carpets is typically very different from cleaning carpets when moving out.
More Expensive: As everything has pros and cons, bond cleaning services. People hire professionals for regular cleaning services as well, but when compared to bond cleaning experts, bond cleaners are more expensive than routine cleaning. But it is understood why, as we know how much cleaning is required for bond cleaning. Overall, bond cleaning saves money compared with the bond money on stake.
Routine or regular cleaning is very different from bond cleaning. On the one hand, bond cleaning is a legally bound cleaning. On the other hand, regular cleaning is a type of cleaning in which a person cleans his property regularly. On the other hand, the whole own property, they want to clean it, which is regular cleaning. Still, people tend towards bond cleaning companies to get their bond money back when moving out of the rental property.