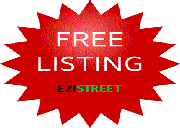 ---
Information Technology Security is the process of executing measures and systems designed to protect information using diverse forms of technology. It safeguards the entire process of creating, storing and exchanging information against any unauthorized access, modification or destruction. Data can be in different forms such as still and motion pictures, business and personal data, voice conversations, multimedia presentations etc.
​
ATL Education Foundation is a trusted, and by far the leading, IT security training provider. We provide Cyber Security solutions that give you a unified approach to move ahead self-assuredly on any channel, with any device. Our course material is regularly updated at par with changes in technology and risk landscape. Students pass out with a solid foundation for building a career in IT security.
---
Website
---
Leave a Review
You must be logged in to post a comment.