Sunshine Coast Chiropractor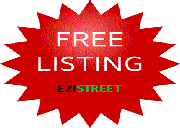 ---
I offer a holistic approach to treating physical injuries.I tailor my treatment plans to suite every individuals body type and lifestyle.My aim is to return clients ti their optimal health with as few sessions as possible. Treatments include – but are not limited to
Non-manipulative Chiropractic, Massage and soft tissue work, Body Balancing and Stretching, Strapping Tape, Laser Therapy, Acupuncture & Dry Needling, Mobilization and Manipulation.

---
Website
---
Leave a Review
You must be logged in to post a comment.