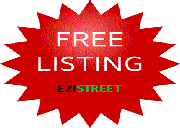 ---
We only sell premium quality furniture at highly affordable prices. Please do not misconstrue the fact that we are cheaper than our competitors and therefore our quality is inferior when nothing can be further from the truth. Our products are carefully sourced from manufacturers that must comply with our strict standards. We use an independent quality control auditor to supervise the entire production process ensuring every product is of the highest quality and has absolutely no imperfections. A 2 (two) year full manufacturer's warranty and 7 day 'no questions asked' return policy are included on all items sold.
Some online stores will take your money and you will have to wait several weeks for your ordered items to arrive. We however, have just installed a state of the art inventory management system. All items marked as in stock are in our warehouse and available for shipment. Usually, products are dispatched within 2 business days of receipt.
---
Website
---
Leave a Review
You must be logged in to post a comment.