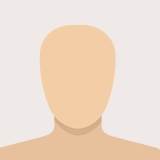 About
Airepure is a supplier of air purification systems and filtration media. Founded in 1998 in Victoria, it now has locations in all the major Australian cities. Airepure provides air filtration and wet scrubber solutions aimed at the removal of toxic or malodorous airborne contaminants. Applications include environmental, laboratory, industrial, commercial and pharmaceutical.
Airepure is a Victorian based company supplying air purification and filtration solutions and filtration consumables. Founded in 1998, Airepure now has offices in all the major Australian cities.
Airepure air purification systems cover a variety of industries, including:
Environmental – air filtration and wet scrubber technologies that prevent airborne chemical release and control odours from waste water.
Health and health Science – ultra-clean air filtration to HEPA standard, NATA certification services and laboratory process fume exhaust solutions for Hospitals and Medical centres.
Industrial – Airepure supply factories and warehouses with air filtration and wet scrubber technologies to control dust, smoke, odour and airborne chemical release. A range of products is supplied, including Purafil gas phase air filtration, Strobic Air Tri-Stack building exhaust systems, Bio Reaction Systems and Airepure air filters. Airepure can supply a system to meet any applicable Australian Standard.
Commercial – Airepure has supplied air purification systems for Office and Retail Buildings, Hotels / Motels , Entertainment and Recreation Buildings including Casinos, Restaurants, Sports Facilities, Educational Buildings including Schools, Universities, Colleges, Libraries, Museums, Art Galleries (Archiving & Preservation), Institutional Buildings such as Prisons and Barracks, Emergency Service Stations (Police, Fire and Ambulance) and High Density Residential Buildings.
Pharmaceutical – HEPA standard air filtration and fume exhaust purification systems to all applicable Australian standards.
Website